Minimalist Posters Collection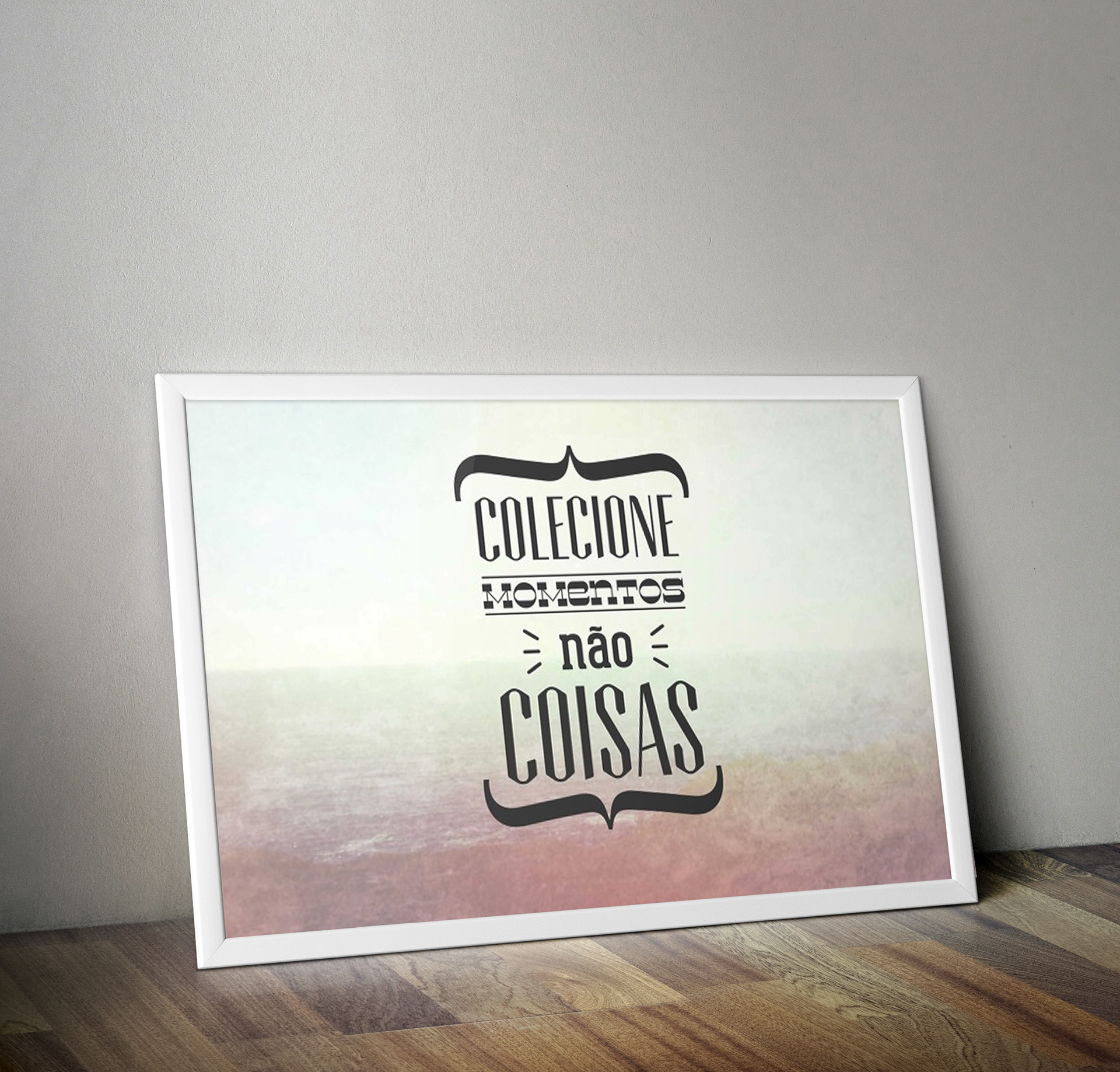 I started this project in 2011, a couple of months later i got to participate on a festival called Hotspot Movement. To my surprise they called me to a national exhibition that went to the majors capitals in the country. On the last month of exhibition i had the oportunity to visit one of those to create conections and have a feedback from people that were visiting.
The main concept is to use simple shapes and textures with typography, creating minimalist motivational posters.
Iniciei este projeto no meio de 2011, alguns meses depois me inscrevi em um festival chamado Movimento Hotspot. Para minha surpresa fui selecionada para participar de um exposição nacional, que passou pelas principais capitais do país. Nos últimos meses da exposição tive a oportunidade de visitar o espaço e ter o prazer de criar conexões e receber o feedback dos visitantes.
O conceito principal é usar formas e texturas simples com tipografia, criando posters motivacionais minimalistas.