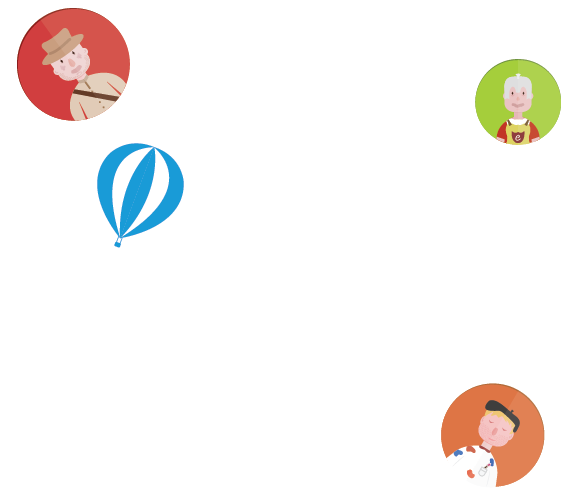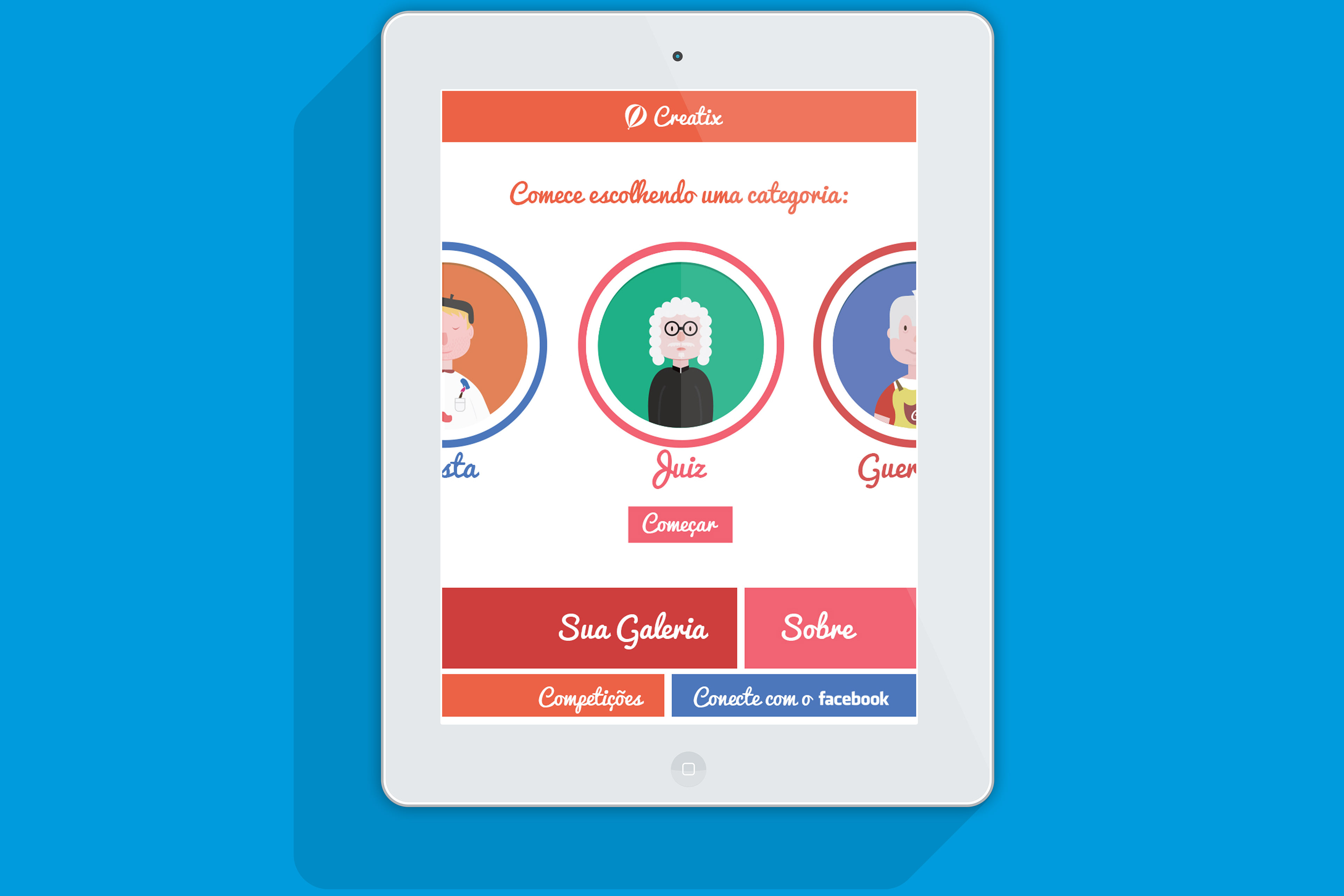 The
Creatix
is an app for everyone who wants to get more creative.
After a lot of creative block problems and then a lot of reseach in many creativity books to solve that...we choose to take some of the techniques to an iPad app!  
By completing some little tasks about your everday routine and thoughts you can become more and more creative!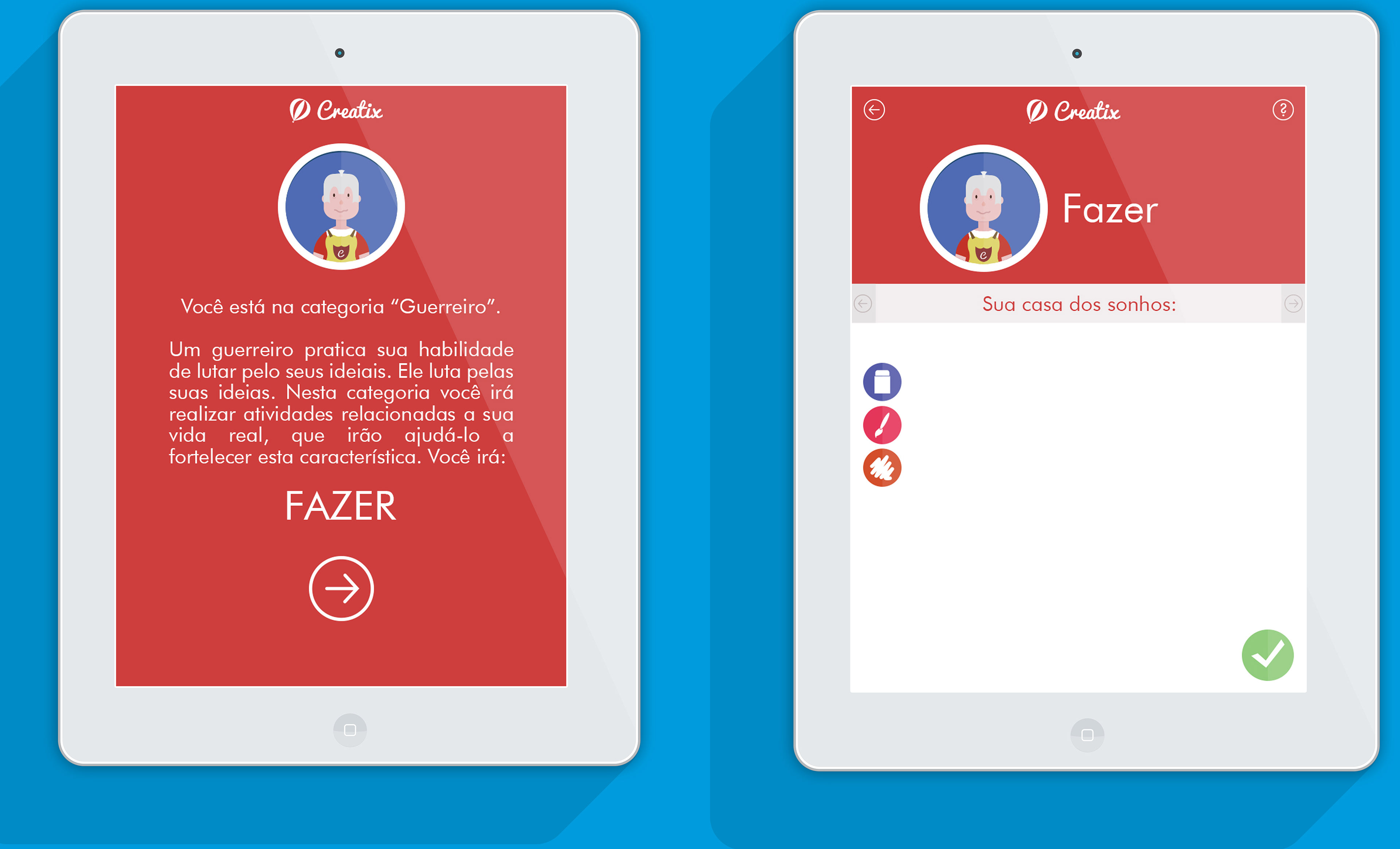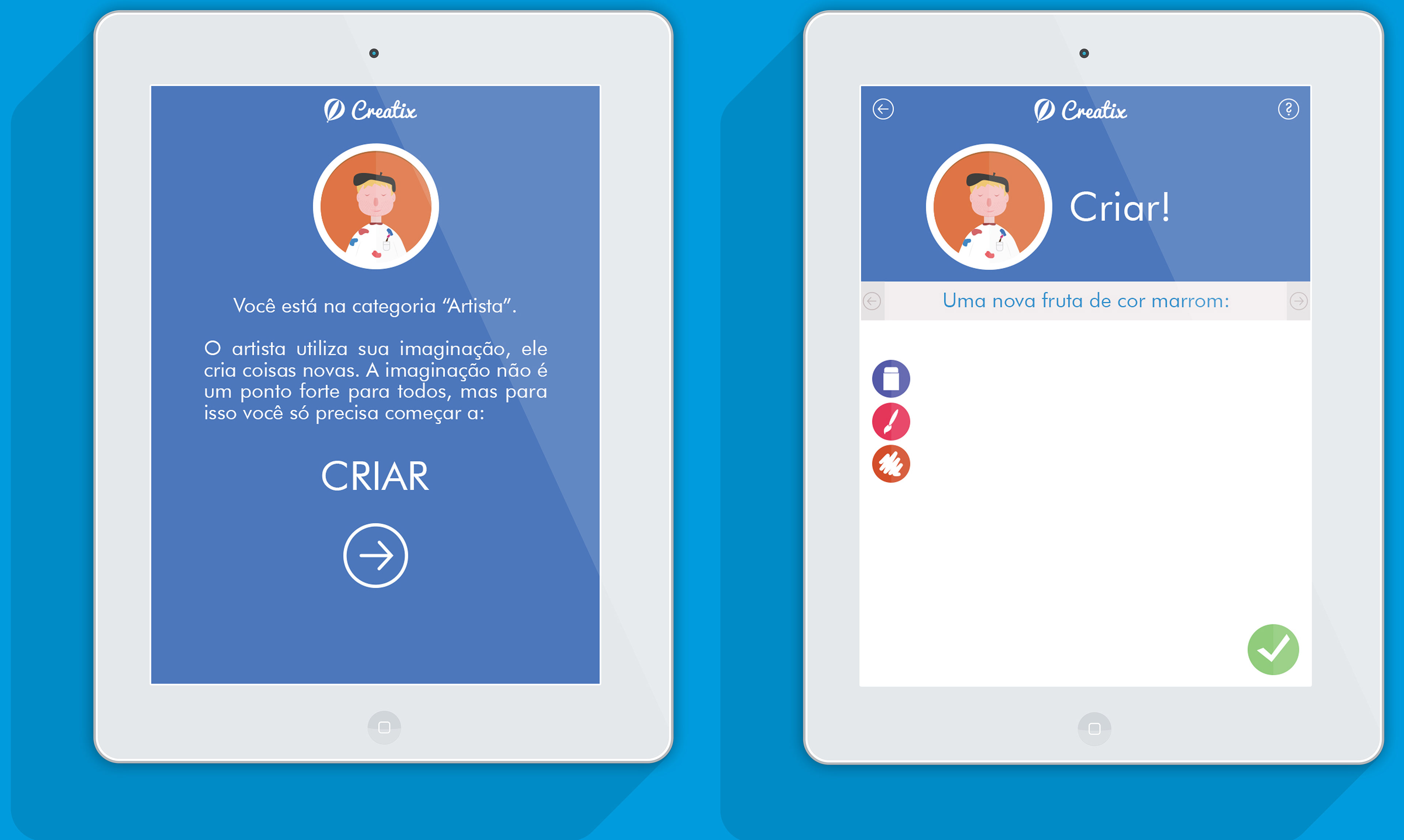 I created some characters to represent the categories inside the app. 
The "Explorer", "Artist", "Judge" and "Warrior".
(This selection is based on the author Rogen Von Oech´s creative process theory).
A little bit of how it works.
(sorry, its in portuguese)